XPlore Summer Camp - (5th - 8th)

Welcome! We are excited to spend our summer with you.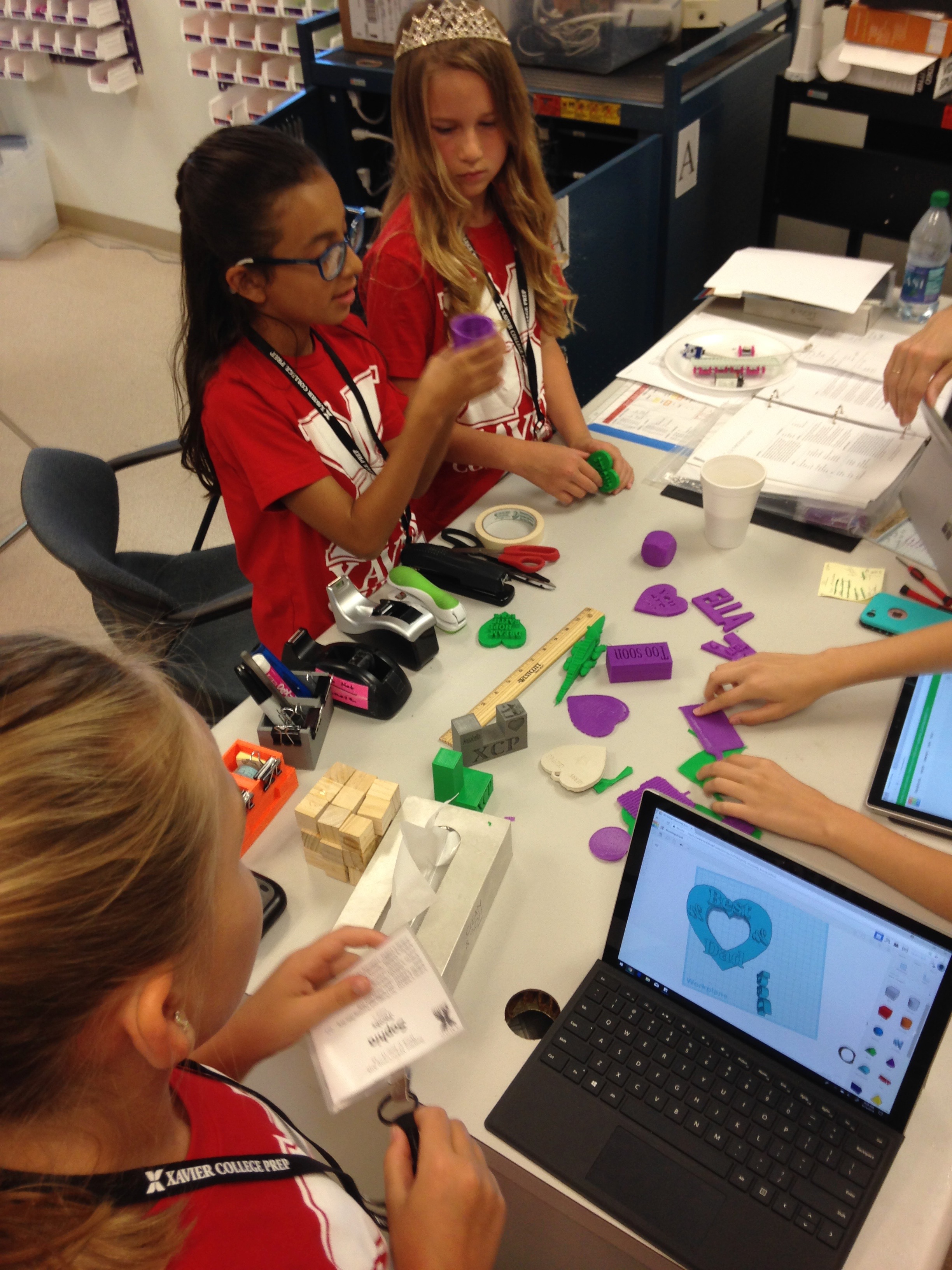 There are a variety of activities to choose from. Below you can find a list of all the courses we are offering and a brief description of the program. Registration is easy!
Select four classes you would like to have during the day and you are done.
June 10 - June 14 - Purple Week

June 17 - June 21 - Orange Week

June 24 - June 28 - Yellow Week

July 1 - July 3 (3 Day Camp) - Blue Week

July 8 - July 12 - Green Week
Important Information:
• Program is for students entering 5th - 8th grade
• Schedule is from 9am to 2:00pm daily
• Lunch can be purchased at the time of registration or you can bring your own. Lunch must be purchased for the entire week, we are sorry no partial payments allowed. The vendors providing lunch are listed on the registration form.
• Snacks are available for sale in the main building.
• Campers will receive a Xavier T-Shirt on the first day of each week of camp!
• Bring your Xavier T-Shirt Daily, closed toed shoes ONLY and plenty of water. See you soon! Go Saints!
For more information, contact our Summer Camp Director Adrian Torres at atorres@xavierprep.org
Other Important Information
Xavier Summer Office Hours: 7:00 a.m. to 3:00 p.m. All students must be picked up by 2:30 p.m. Families may be subject to a late fee of $20 every 15 minutesbeyond 2:30pm.
Attendance: All students enrolled in the credit courses must be on-time and in attendance each day to meet the requirements for course credit. For semester-long courses, absence exceeding one day will result in loss of course credit. For year-long courses, absence exceeding two days will result in loss of course credit.
Books/Materials: Unless stated in the course description, books and materials for classes will be provided on the first day of class. The cost of the books/materials is included in the cost of the class.
Lunch: Students may bring their own lunch/snack to school or may purchase lunch for the week in the amount of $25 at the time of registration. Summer lunch menus are available on the registration form.
Refunds: As budgeting commitments must be made prior to the opening of the summer session, tuition will not be refunded for applications withdrawn after May 25th. Students who withdraw prior to May 25th will receive a refund of tuition paid minus a $50 administrative fee.
Appearance: All students will be given a Xavier T-Shirt at the time of registration. Students are required to wear a Xavier school T-shirt to camp. Additional T- shirts may be purchased for $15.00 each. Attire must be modest and in good taste. Closed toe shoes must be worn at all times, No swim wear, ripped, torn or excessively tight or baggy clothing.