Christian Service Program
"Today our prime educational objective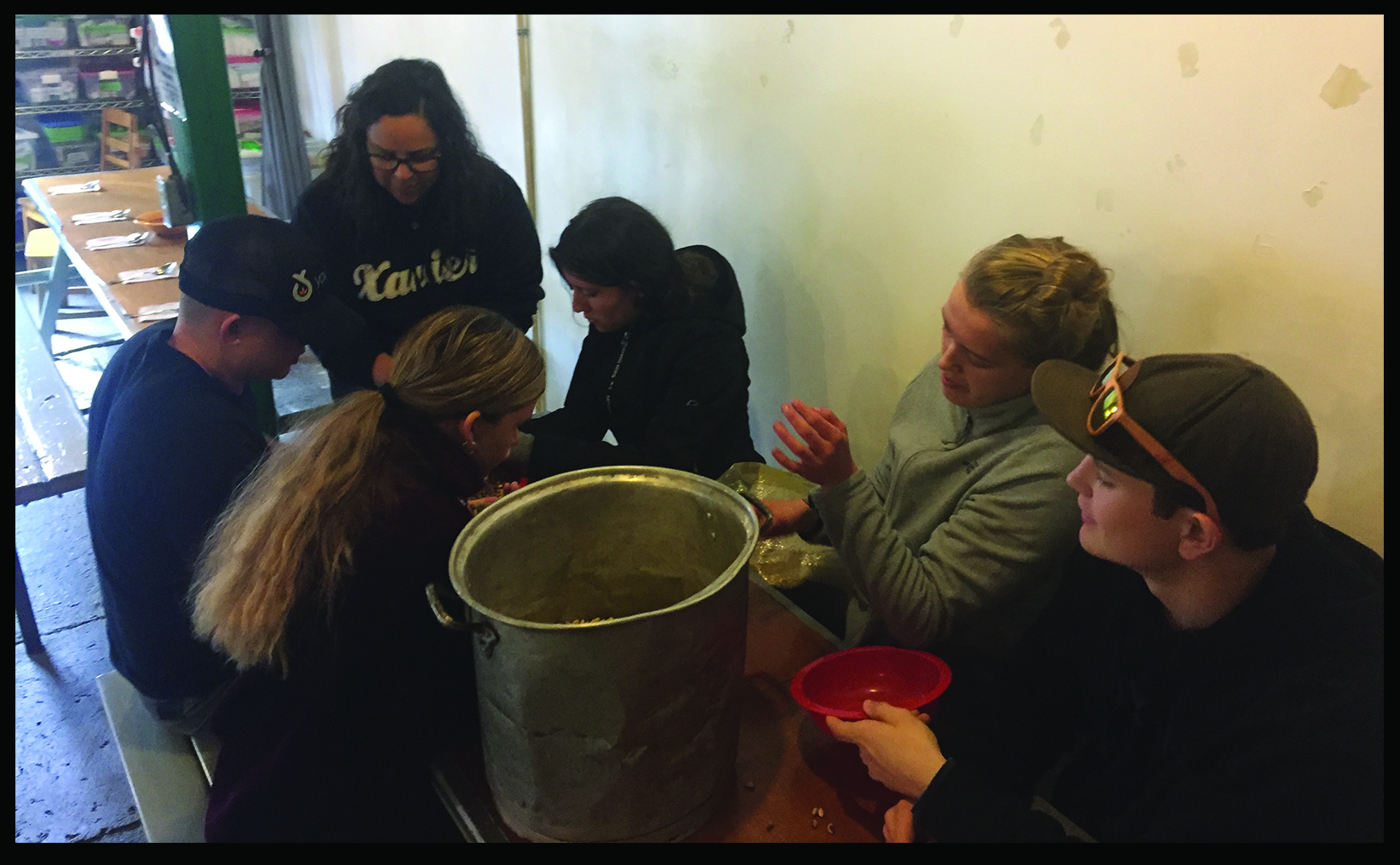 must be to form men-and-women-for-others; men and women who will live not for themselves but for God and his Christ - for the God-man who lived and died for all the world; men and women who cannot even conceive of love of God which does not include love for the least of their neighbors; men and women completely convinced that love of God which does not issue in justice for others is a farce."
- Fr. Pedro Arrupe, SJ, 1973 (Former Superior General, Society of Jesus)
Christian Service Program
The formation of men and women of competence, conscience, and compassion in light of the teachings of the Gospel is at the heart of a Xavier education. Through Xavier's Christian Service Program, students, in a spirit of openness to growth and Christian charity, are invited to practice a faith that promotes justice. In service to others, we come to encounter the living God in ourselves and others, put faith into action, and grow in maturation.
Direct and intentional service is required for freshmen, sophomores, juniors and seniors to fulfill Xavier Graduation requirements. After four years, each individual Xavier student will have completed over eighty hours of Christian service, either locally, nationally or internationally..

Please contact Mr. Jeff Lethcoe, Student Ministry, for any questions, concerns, or assistance: (760) 601-3900 x 6243 or jlethcoe@xavierprep.org.