What to Consider When Making a Gift in Someone's Name

When making your estate plan you have an excellent opportunity not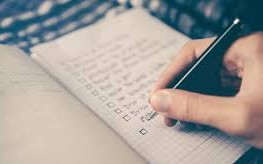 only to support the causes you care about, but to honor people close to you in the form of a tribute gift.
Join other supporters of Xavier College Prep and give a gift in someone's name that reflects what you and your loved one(s) hold dear in life—such as the work we do. Your gift becomes a lasting, tangible expression of the values in which that person believes.
Here is a quick checklist you can refer to as you start planning the ideal tribute gift for your loved one.
Honor Someone
Make a donation to Xavier College Prep today or leave a gift through your will or living trust in the honoree's name.
Carry on Their Values
Decide which aspects of our organization will benefit from your loved one's memorial or tribute gift. Because of your generosity, your honoree might be listed in a report or program, or the name could be inscribed on a plaque.
You can fund the endeavor through:
Appreciated stock
Cash
Inheritance given by the loved one
Real estate
Tangible personal property
Get Started
These are just a starting point. Know that you can customize your gift so that it truly fulfills your intentions and uniquely honors your loved one. If you're looking for ideas on how to plan the perfect memorial or tribute gift, please reach out to the Advancement Office at 760-601-3900 or advancement@xavierprep.org. We would be glad to help you compose the language and find the best way to honor your loved one.
The information on this website is not intended as legal or tax advice. For such advice, please consult an attorney or tax advisor. Figures cited in examples are for illustrative purposes only. References to tax rates include federal taxes only and are subject to change. State law may further impact your individual results.