Spring Sports
Beach Volleyball
E-Sports
The Stats!
28 Athletic Programs
73 Collegiate Athletes in 14 years
1 State Championship
3 CIFSS Team Championships
5 Desert Empire League MVP's (2018-2019)
4 DEL League Championships
94 All-DEL Team Athletes
3 All-DEL Individual Athletes
1 All-CIF Team Athletes
3% of our Graduates Recruited to play Division 1 College Athletics
For more information, contact the Athletic Director.
Reflections from a Senior Athlete - Elijah Salmon
Good Morning… and welcome to this year's spring sports mass.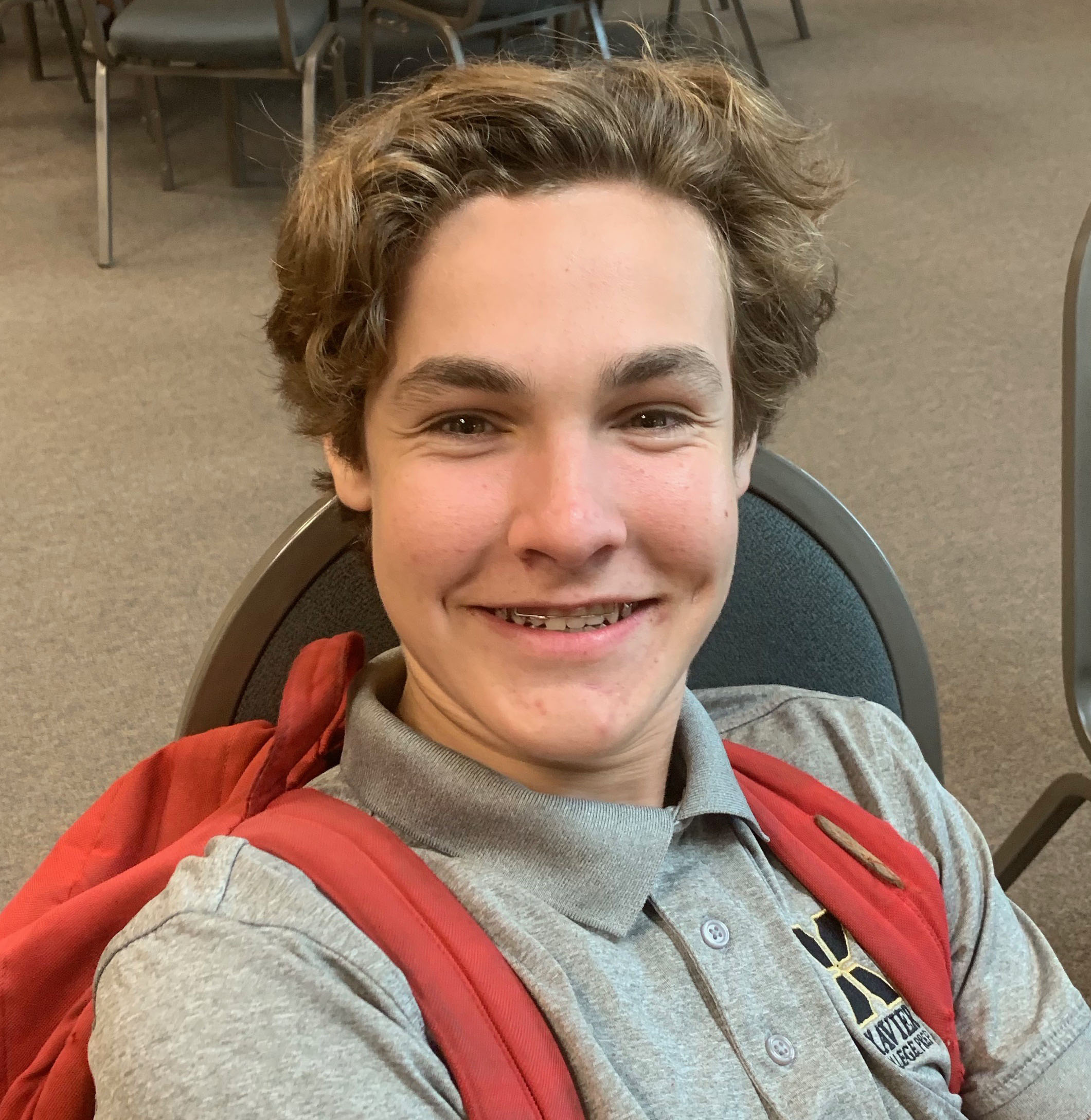 My name is Elijah Salmon and I have been a part of the athletics program here at Xavier for all four years. I have participated in Cross Country, Soccer, Track, and this year, Men's Volleyball. I was given the honor of talking about my experiences throughout my athletics years here at Xavier. I started out as a 5' nothin, skinny little soccer player. I came in thinking that soccer is the only sport that I cared about. However, that quickly changed when I was approached by Mr. Lyons after a math class one day about coming out for Cross Country. The truth is, I had always thought about joining cross-country but only for the purpose of staying in shape for soccer. I ended up loving the sport and day after day it developed more and more meaning to me. The things that make Xavier athletics different from any other high school in the valley is that we aren't just becoming better athletes. We are becoming better people as a whole. Each sport I have participated in has taught me something different but no less important. Cross Country: Walk with confidence. Soccer: No matter how bad the circumstances get, don't give up, try, who knows what will happen. Track: You are always a part of something bigger than yourself. And Volleyball: The importance of always having a POSITIVE impact on your teammates. You see, this was the second year Xavier had a men's volleyball team and the first year I and many other guys have played. We very quickly realized that if we wanted any type of success this season, it was only going to come through working with one another. We were placed into an actual league this past year and the first thing that was talked about was making it to CIF. We would all talk about it enthusiastically but in our heads... we knew it would take alooooottttttt of work. Once games started, and we saw how we worked with one another it became easier to think of our future success. The more games we had, the more this idea of needing to work together and needing to have a positive impact became clearer. Every time a sub would come on coach would say to him "make a difference" To be honest every once in a while, she should've been clearer and said "make a positive difference" but hey. In all seriousness though, whether we heard her or not… she was right. Someone needed to step up and bring the energy level higher when it was falling. Someone needs to make a play to regain our lost momentum. Whether it was Zach hitting the ball really hard or Ulises falling… even though there was absolutely no need for him to fall. Either way, someone and everyone needed to make a difference. And that is what I loved about Volleyball. I loved how the only time you will see success is when your whole team is on the same page and focused. That is what I loved about all the sports I played. While I wrap this up, I want to thank my coaches especially Coach Lyons, and Coach Nat because without them the idea of playing a sport with your whole heart and the type of bond that is created among teammates through coaching would be unfortunately foreign to me. And as my time of high school sports is now over, I want to tell all the juniors and underclassmen to enjoy the moment. Train hard, give it everything you have, and enjoy the moment. You never know how special a moment is until it becomes a memory.
Thank you.