Immersions & Solidarity Programs
Dolores Mission Immersion Program:
The Dolores Mission Immersion Program provides an opportunity for young people to experience a diverse, vibrant, inner-city Catholic community as it confronts the major social crises of the day. By fostering direct relationships with people affected by the realities and issues related to immigration, gang violence, poverty, criminal & juvenile justice, education, and racism, Dolores Mission provides a unique context for social analysis, spiritual reflection, and personal growth. In providing this experience, Dolores Mission contributes to the continued transformation of each person within the wider context of community by fostering solidarity with people and institutions that they might not otherwise have ever been in relationship. Through communal prayer, social action, education, and advocacy, the Immersion Program seeks to encourage a shared experience of mutual commitment and solidarity that extends into the future and beyond the confines of the actual immersion experience.
Activities will include, but are not limited to the following:
Direct interaction with the community-based programs in the Ignatian tradition affiliated with the Dolores Mission community including: Homeboy Industries, the Homegirl Café, Guadalupe Homeless Project and the Jesuit Restorative Justice Initiative.
Direct interaction with marginalized peoples affected by issues such as gang violence, immigration, and poverty.
Presentations given by staff and Jesuits from Delores Mission and Loyola Marymount University on the mission and identity of the Jesuit way of proceeding.
Educational workshops and forums facilitated by staff members on the vital issues facing this community.
Small Group reflection and dialogue amongst the participants from the Xavier community on the mission and identity of Xavier.
Participation in Mass and other celebrations at Delores Mission.
An essential part of the junior-level religious studies curriculum will entail a commitment to working with the poor and marginalized of our society. Following a model used by Jesuit high schools across the country, students will participate in a continuous process of action and reflection that integrates first-hand contact with the poor with their Gospels in Action course.
This form of education often termed as "community-based learning" or "praxic education" moves away from the common conception of community service and instead promotes kinship and solidarity between students and the communities and sites where they spend time. The students' experience in the community illuminates their studies and personal faith journey which in turn instills an awareness of their responsibility in building a more just society and leads them back into action in the community. We hope that this cycle of action and reflection becomes a way of life for our students as they become men and women with and for others.
Kino is a binational organization that works in the area of migration in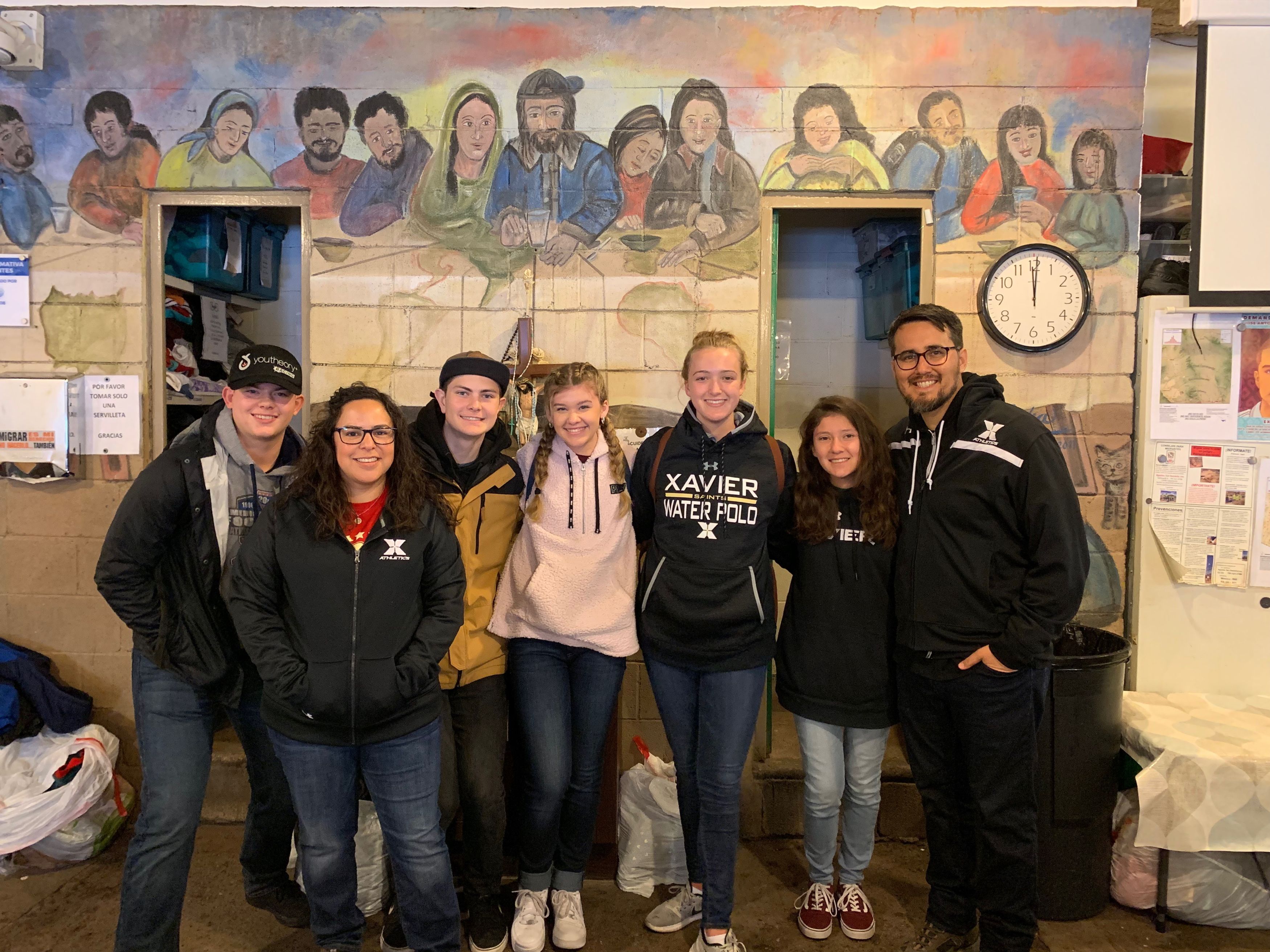 Nogales, Arizona and Nogales, Sonora, Mexico. Kino, named after Fr. Eusebio Kino who was an early Jesuit missionary, promotes US/Mexico border and immigration policies that affirm the human dignity of the person through accompaniment with migrants, social and pastoral education on both side of the border, and advocacy regarding immigration policies.
Summit on Human Dignity
Xavier Summits on Human Dignity invite the community to examine faith and the promotion of justice. Students will experience, reflect and respond to a complicated world. Our summit week is an opportunity to do school differently; we engage in human, sustained and deep discussions of ideas and tensions that impact our lives and animate our ways of proceeding.
Xavier's Annual Eggstravaganza is an afternoon of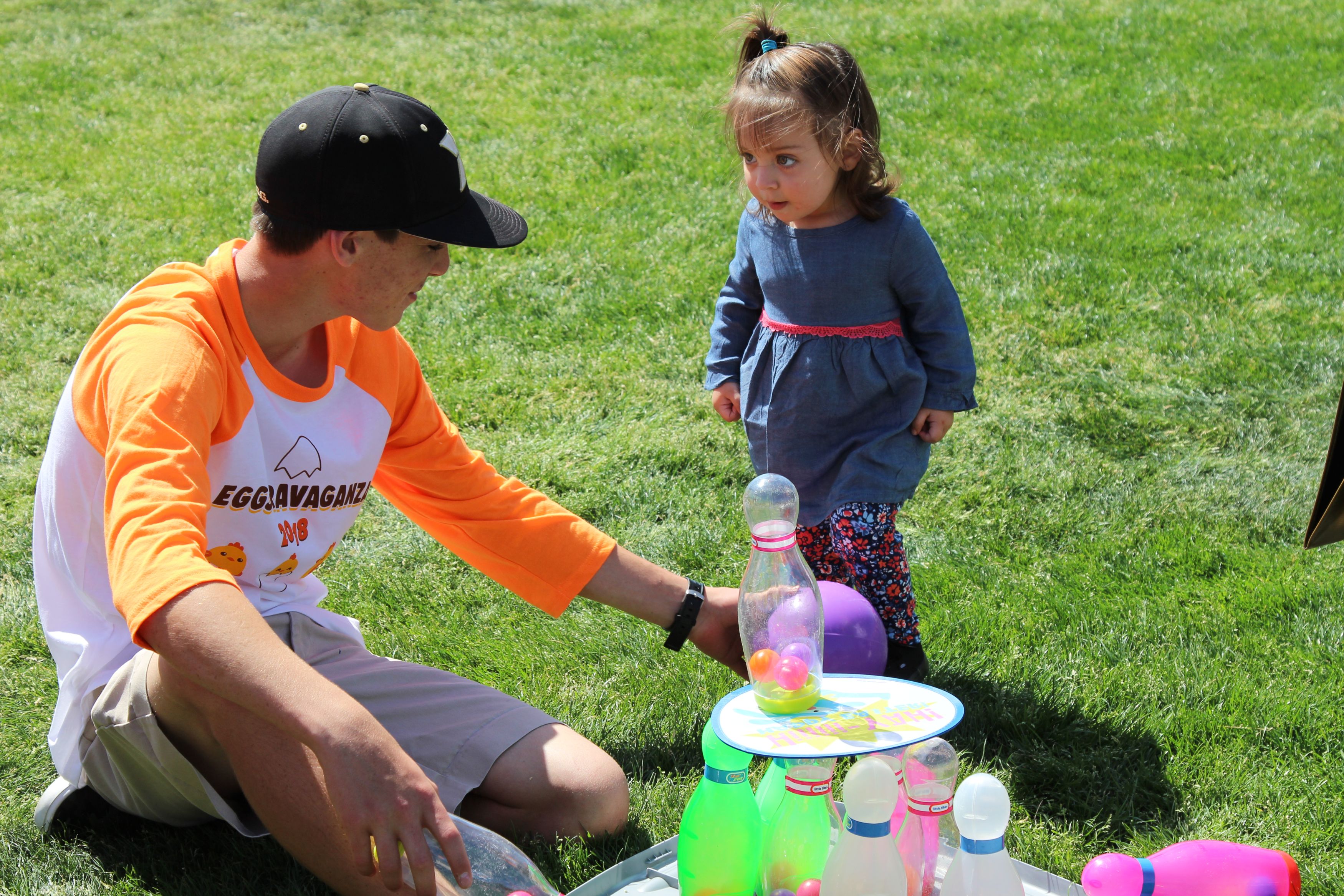 games, food, and egg hunting with special needs kids from around the Coachella Valley. Freshman students are tasked to acompany a special needs child and showed them all the form. The upperclassman organize games and activities for where any special needs kids along with their families are invited to participate.